Donate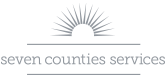 The seed of recovery is found in the soil of courage.
Without your support many of our success stories would have turned out differently. Donations are tax deductible to the extent allowed by the IRS. You may designate your gift to a particular program or donate to Centerstone Kentucky and we will direct your gift to the program most in need.
Nearly 34,000 People Served by Centerstone in 2014.
You can't overcome it alone until we overcome it together.