Run with Our Heroes 5k
Support Veterans and Have Fun!
Run with Our Heroes 5K- Register Here! Celebrate all branches of the military, veterans, and their families. Proceeds support Behavioral Health Programs at Seven Counties Services and the UofL Veterans Services Fund.
Seven Counties is committed to continually funding additional services for military families through expansion of peer support and family support programs, wrap around services and substance abuse and suicide prevention initiatives.
The UofL Veterans Services Fund was established as a commitment to military students and veterans at the University of Louisville; the proceeds will directly benefit military and veteran students pursuing their education at the University of Louisville.
Join us and celebrate the men and women who have so proudly served our nation. For more information contact info@runwithourheroes.org or 502-589-8600. JOIN THE FUN HERE
Humana CareSource
Louisville Water Company
Air Hydro Power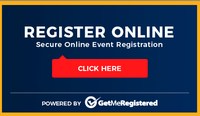 Helping Those Who Served
Seven Counties Services is the largest behavioral health organization in the commonwealth serving over 34,000 people annually. Through compassionate and innovative care we serve our communities most vulnerable populations including veterans.
Metro Louisville alone has over 77,000 veterans with over 20,000 more expected by 2020. We recognize and serve our local heroes with determination and excellence to help them reintegrate into our community so they too, can flourish and live their best lives.
80% of our soldiers come home ready to serve their communities. Seven Counties has made the pledge to hire veterans!
20% come home with a serious mental health issue and need our help. We have a menu of services available to serve our heroes.
Kentucky ranks #1 in Veterans Suicide-nationally over 22 people die each day! We take a ZERO Suicide approach!
Money we raise provides funds to create and expand behavioral health & substance abuse services to Veterans and their families.
Week of Valor
Louisville Metro Mayor Greg Fischer is joining with the Veterans Community Alliance of Louisville and numerous community partners to support veterans in the community through the inaugural Mayor's Week of Valor —a week-long series of events to honor and celebrate the contributions of active duty military, veterans and their families. Coinciding with Veterans Day, Week of Valor events focus on honoring veterans' contributions to their country and facilitating their successful transition back to civilian life.